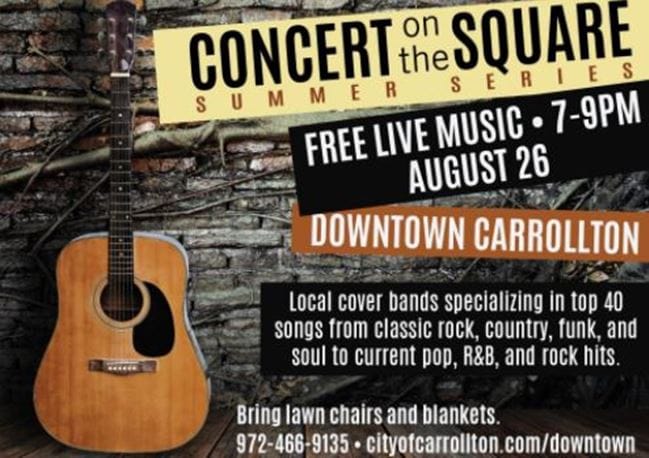 1106 S Broadway St
Carrollton, TX 75006
Summer is in full swing, which means it's time to head to our city's beautiful downtown for Concert on the Square: Shades of Gray.
On Saturday, Aug. 26, from 7-9 p.m., the Shades of Gray Band will take center stage to play a variety of music genres, including country and classic rock. For 15 years, the band of five has been traveling throughout the "Lone Star State" entertaining music lovers of all ages. A captivating and charismatic group, these talented musicians will have you moving to their beats in no time.
Admission is free and attendees are welcome to bring their lawn chairs, coolers and blankets. Your four-legged friends are encouraged to join in on the fun too, as long as they are friendly and on a leash. Alcohol and cigarettes are not allowed. Also, keep in mind that the event will be cancelled if it rains.
Make your Saturday night special at this fun-filled event that is perfect for the whole family. We hope you have a great time!
For more information, please visit the City of Carrollton's official website.