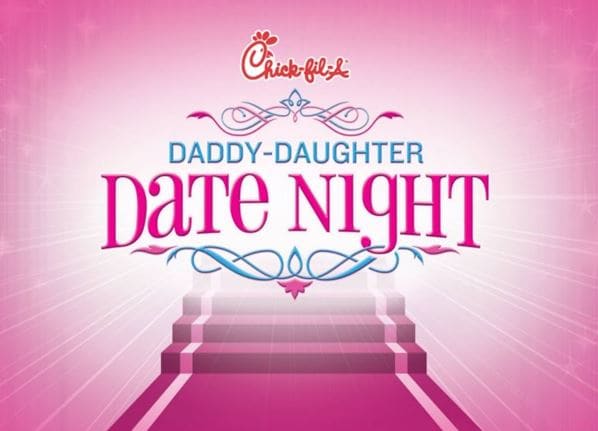 Looking for a great way to spend some quality time with your daughter? If so, then mark your calendars! Dads or moms, bring your little princess to Daddy-Daughter Date Night on Saturday, July 29, at Chick-fil-A Trinity Mills, located at 2652 Old Denton Rd., to make memories that will last a lifetime.
From 6-8 p.m., the restaurant's dining room will be transformed to host a very special evening for you and your daughters. Attendees will get to enjoy a delicious dinner and play a variety of table activities. There will also be a photo booth, allowing you to snap a few photos of you and your daughter's unique night out.
Admission is completely free and open to the public. Spots fill up quickly though, so make sure to reserve your place as quickly as possible. Once you reserve, an associate from Chick-fil-A will get in touch to find out what time you and your child will be coming to the event. There will be four time slots available, ranging from 6-7:30 p.m. Register today to secure your table. We hope you have a great time!