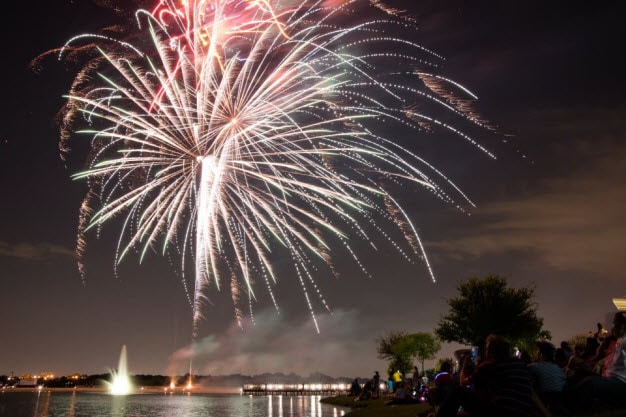 If you live in the city of Carrollton, then you're in luck, because on Tuesday, July 4, 2017, the community will be holding a special fireworks display to celebrate America's independence. Exciting for the entire family, this special event is guaranteed to be the highlight of your Fourth of July festivities.
The grand fireworks display will take place at Josey Ranch Lake at sunset. At approximately 9:30 p.m., the show will begin and run until 9:45 p.m. If your plan is to view the spectacle up close and in person, then we advise you to show up to the lake early. Parking will be extremely limited, but there are a few locations to select from, including Josey Ranch Lake Library, Carrollton Senior Center, Josey Ranch Sports Complex and Jimmy Porter Park.
To avoid the parking debacle, we advise spectators to view the fireworks display from their neighborhood. Locals are expected to have a clear view of the show from nearby locations. Just set out a blanket and lawn chairs, and take in one of the best fireworks displays the city has to offer. You won't be disappointed!
Event Information
Date: July 4, 2017
Location: Josey Ranch Lake – 1700 Keller Spring Road
Time: 9:30 p.m.
Admission: Free