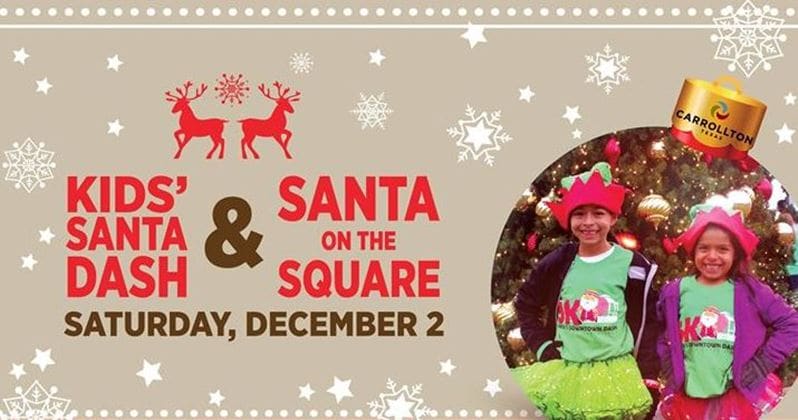 Ho, ho, ho! On Saturday, Dec. 2, 2017, from 8:30 a.m.-4 p.m., join your friends and take part in a holiday event you won't soon forget in downtown Carrollton: Santa on the Square! Lace up your shoes, grab your stockings and get dressed in your best Ol' Saint Nick attire for this fun-filled holiday extravaganza that will surely be the talk of town for months to come.
The event will feature a Kid's Fun Run, where children will have the opportunity to run after Santa through the streets of our city's beautiful downtown. Parents are also welcome to join in on the fun. Wagons and strollers are also allowed to haul your little, little ones around who aren't quite ready to hit the pavement to chase after Mr. Claus. Those who participate in the registered run will receive a special gift from Santa Claus as well.
Registration begins at 8:30 sharp, followed by the Kid's Fun Run at 9:30 a.m. When the run wraps up at 10:30 a.m., your energetic elves will have the chance to take photos with Santa and check out the live reindeer until 4 p.m.
Advanced registration is $12 and $15 the day of the event. All other activities are absolutely free. For further details, please click here. Happy Holidays!