What is Hyundai Blue Link?
Hyundai Blue Link is a telematics program that gives you unparalleled control over all of your Hyundai features. It literally puts you in touch with your vehicle at all times, through the convenient functions of your smartphone. And the best news of all is that when you purchase a vehicle from Hyundai that features Blue Link service, you're going to get three big years free on Blue Link Connected Car Service (on available models only). It's the ideal way to integrate smartphone features with your vehicle and keep tabs on your Hyundai at all times. In other words, it's putting you in the captain's seat, even when you're away from your vehicle. To activate your Blue Link service, you'll need to follow a few simple steps outlined below.
How Do You Activate Hyundai Blue Link?
A couple of the best reasons to activate Blue Link are the remote start with automatic climate control and remote door lock and unlock. These two features are invaluable, especially in cold or hot months. You've also got a slew of apps to take advantage of, including Google Destination Search, roadside assistance, and Automatic Collision Notification, to name just a few of the stellar features that will benefit you during your Hyundai's lifespan. Here's how to activate your service.
Activation
Go to Hyundai homepage and register your vehicle.
Enter your VIN number, current mileage, and answer a few easy questions
Activate right there on the Hyundai homepage so that you can take advantage of all the above features
Hyundai's Blue Link will work perfectly with your smartphone device. It'll put you in control of your vehicle at all times, allowing you to do all important vehicle functions even if you're far away from the vehicle. How many times do folks forget to lock their car doors and walk away worried the whole rest of the day? That feeling will be a thing of the past now that you have Blue Link activated. You'll be able to always keep track of your vehicle, and it's amazing the number of important things you can do even when you're far away, including starting your vehicle on a very cold morning when you don't feel like freezing while waiting for it to warm up. Imagine being able to walk out the door to a warm, comfortable, toasty vehicle during a cold winter day. That's the kind of power that Hyundai Blue Link gives you, and remember, on select vehicles, you're going to get this service free of charge for 3 years. The vehicle must be eligible for the deal, so always ask us which Hyundai models have free Blue Link for 3 years and which ones require you to pay for Blue Link. In our opinion, even if you have to pay, it's completely worth it because of the convenience of each one of these features.
Learn More Today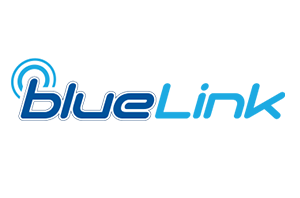 If Blue Link appeals to you, it's time to find your Blue Link ready Hyundai model at our dealership today. If you're curious about models that have Blue Link, just look for the feature in the vehicle summaries, or you can always call or write to us to inquire about which vehicles are going to give you free or paid Blue Link. Unfortunately not all Hyundai models are Blue Link capable, so you'll need to do a bit of homework before buying your car. The easiest way to find out is to call us today to inquire about which vehicles give you Blue Link!