Buying a new vehicle can be a very exciting time. It can also be incredibly stressful. You may realize that you are in need of a new car. What you haven't yet realized is how many different makes and models of vehicles are available to you. If you are looking for something that is really affordable and reliable then you may want to think about a Hyundai. Now that you have narrowed down your search to one specific manufacturer, there are a lot of different models of vehicles available from Hyundai. Before you make your final decision you should ask yourself a number of questions. Let's take a look at the top five questions to ask yourself before you buy a car.
Do You Really Need a New Vehicle?
It can be tempting to buy a new car just because of a new model that you saw on a dealership lot. There are some great features that are now included. You really need to think about whether or not you really need a new vehicle. It might be better to save your money and buy something new in the future. Aside from purchasing a home, this is one of the biggest purchases you will ever make.
What Type of Vehicle Would Fit Your Lifestyle?
Even though you have narrowed your choices down to Hyundai vehicles, there are many different model options that are part of the Hyundai lineup. Would a simple sedan be the most practical option for you? Do you need more room on the interior for your family? Maybe a crossover would be a better idea. Don't discount things like mini-vans. They are actually very spacious, efficient and practical.
What is Your Budget?
Before you start looking at vehicles on our lot, it is important to think about what kind of budget you have to work with. Rather than being impulsive and buying a vehicle that might cause financial strain, set your budget at a comfortable level and hold yourself accountable to that.
Should You Purchase New or Used?
Buying a new vehicle is a great option. You get something that has never been driven before. You get a brand new warranty, new tires, new parts and a clean interior. If you are limited to a set budget then you might want to consider a used vehicle instead. A used vehicle is usually far more affordable. You also have a larger inventory to select from.
What Do You Like About Your Current Car?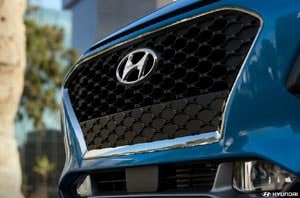 Before you make a final decision you should think about what you like in your current vehicle. There may be things that you absolutely feel you need to include in your next choice. Maybe you really like your heated seats in the middle of winter. A hatchback might seem more convenient to you than a traditional trunk design. There might be new features you can't wait to try like a rear view camera. There also may be things that you don't want to include in your next vehicle because you don't need or like them in your current ride.
If you are having trouble deciding what vehicle would be the best choice for you, you can pay us a visit at Van Hyundai. Our staff of employees can help you set your budget and shop for the perfect vehicle. We are happy to answer any questions that you may have along the way.