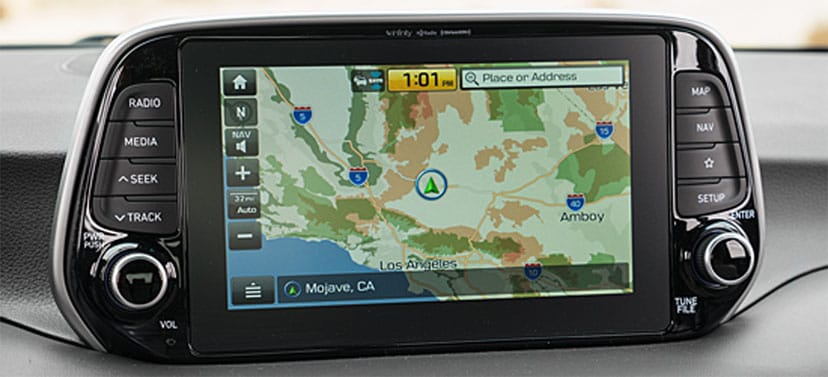 Since 2017, Hyundai has included a navigation system in all of their models, which is standard. The technology works with the infotainment system to ensure you can take different routes to reach your destination while using the vehicle each day. The automaker has even updated the technology to make it more advanced and efficient because of issues like construction that have altered maps of specific areas. This upgrade was provided at no additional cost to Hyundai drivers.
Fortunately, Hyundai has made it easy to obtain the maps. Technicians at our dealership can perform the task for you when you schedule a service appointment the next time your car needs routine maintenance. An SD card can also be used to update the navigation system, which came with the vehicle. Read your owner's manual to determine where you can find your SD card. The computer you use should be compatible, or you'll need to rely on an exterior reader.
Visit https://www.mapnsoft.com/hyundai/mapcare to access your account after logging in and entering your username and password. You may need to create an account if you don't already have one. You'll be required to enter your VIN number to ensure your car is identified correctly. Have this information on hand before you start the process to ensure you're ready.
After you see your car appear on the main menu of the screen, click +FREE Navigation to begin updating the map software provided by Hyundai. Have your device ID on hand to ensure you can confirm the order, which should start with "MCHU." Write down all the information and remove the SD card once everything is downloaded. Put the SD card back in your car.
You'll need to add the authentication code when obtaining the order after seeing the "Map update Manual (PDF) Download" graphics on the main menu. Follow each step to complete the process of downloading the updates.
If it's your first time creating an account, click "Create an Account," which you can access at https://www.mapnsoft.com/hyundai/mapcare. Once your sign-up process is completed, you can log in and enter the information that the website requests.
If you need assistance with the process of downloading the updates in your Hyundai car, reach out to our dealership at your convenience. Our team can help walk you through each step of the process. We're here to ensure you have the latest information to ensure you can rely more on your navigation system.