Used Vehicles For Sale in Carrollton, TX
Van Hyundai welcomes you to explore our exciting selection of used vehicles. Whether you're searching for a sedan, a sporty hatchback, a crossover SUV or something bigger and more powerful, we've got you covered!
Our selection of used vehicles includes Hyundai and many other quality brands. With an inventory that's always rotating, you never know what you might find. If you're looking for something specific, check back regularly to see what we get in. Don't wait to make a move on a used car that you really want. With such great prices, our cars don't remain on the lot for long!
Benefits of Buying Used Vehicles
There are multiple benefits to buying a car used rather than new. You work hard for your money, and buying a used car will help you save more of those precious dollars. If you buy a vehicle that's a few years old, it will still look and feel new, and it will have most of today's best features for safety and convenience. You'll end up with a reliable and attractive car with a much lower monthly payment than you'd get with a brand-new vehicle purchase. Buying used also makes it easier to pay cash and avoid having to finance the vehicle altogether.
Another benefit of buying used is that any issues or defective parts will have already been discovered and dealt with by the time you get the car. Buying a new car can be great, but one negative is that the car will have little to no mileage. You won't have to worry about discovering the car has a defective engine part while halfway across the country on a road trip when you buy a used car. Such problems are rare, but they do happen.
Lastly, when you buy used, you save money that can be put back into the car if you desire. For example, maybe you always wanted fancy rims on your wheels, but in the past, you were never able to afford it. The money you save buying used can go right back into your car in the form of rims, leather seat covers, new speakers or other luxurious improvements.
Quality Used Cars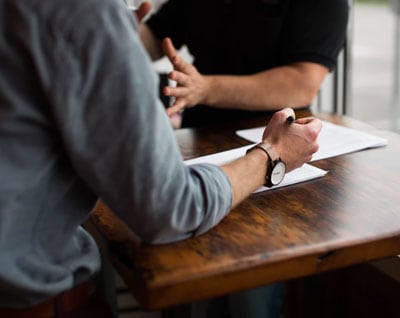 Here at Van Hyundai, we take great pride in offering quality vehicles to our customers. When you browse our inventory, you can trust that every used car you see has been thoroughly cleaned, inspected and tested in all areas of safety and function. This allows you to focus on comparing other features that the cars have to offer rather than focusing on whether they will work properly.
If you're in the Dallas area, and you're interested in shopping for a used vehicle, head over to Van Hyundai for a test drive. You can also browse our inventory online to get an idea of what we have on the lot. If you have any questions, please don't hesitate to contact us today. We're ready to help you find the used car you've been dreaming of.