Scholarship Program Follow-Up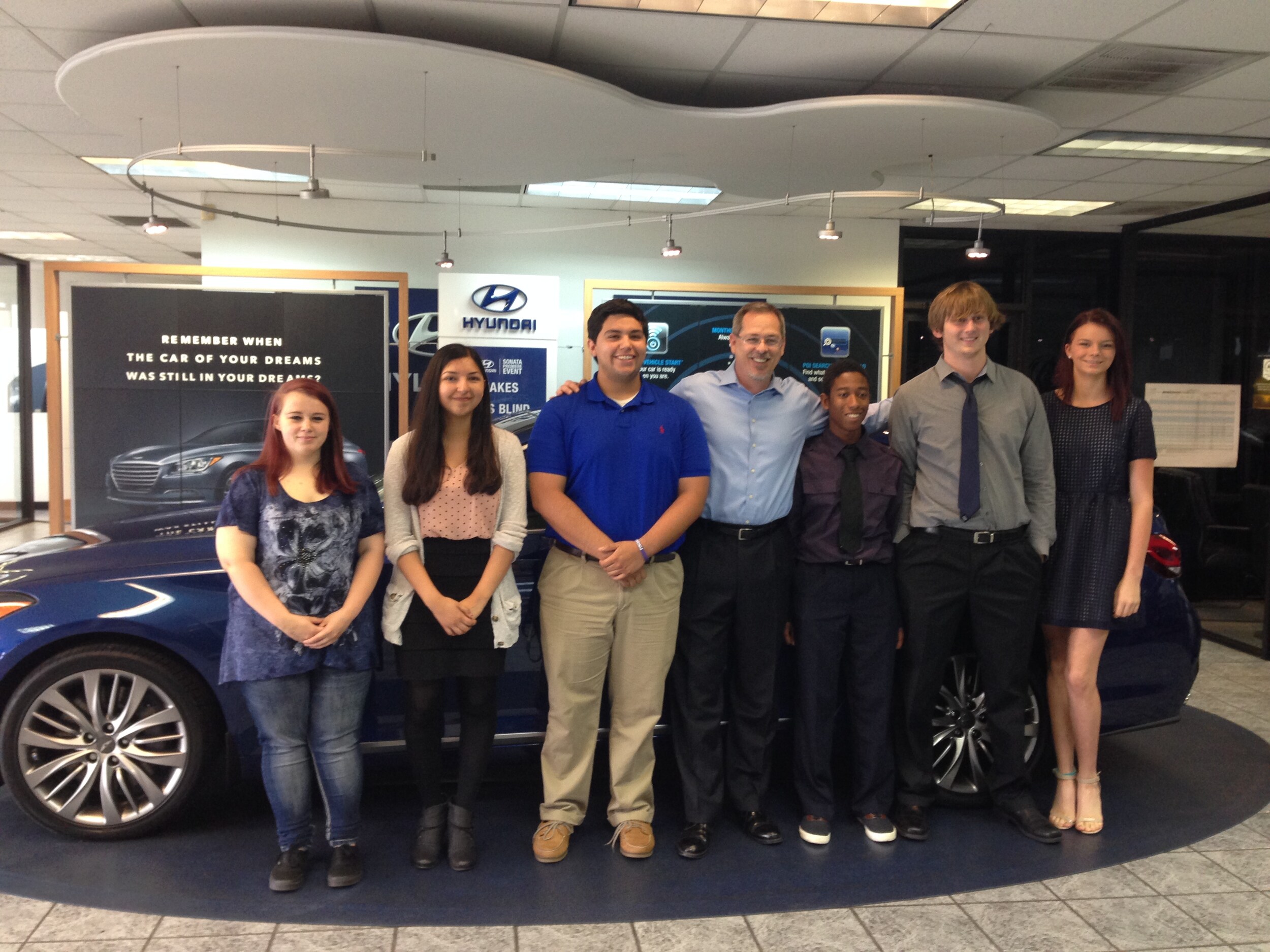 Scholarship Winners pictured with Richard Lipsey, the GM of Van Hyundai
Each Winning $2500 College Sponsorship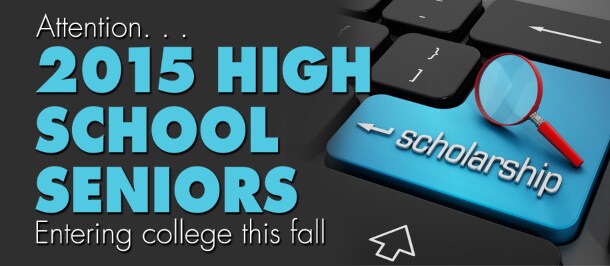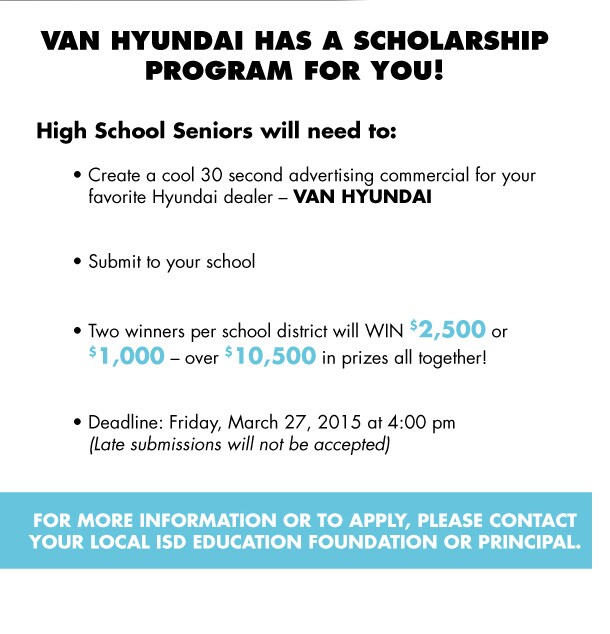 Participate in the Van Hyundai Scholarship Contest and Help Pay for College!
Attention High School Seniors headed to college this fall! Enter the Van Hyundai Scholarship Contest for your chance to win thousands in college scholarship funds. So how does the Van Hyundai Scholarship Contest work? It's simple: High School Seniors from our three local districts (Coppell ISD, Lewisville ISD and Farmer's Branch ISD) submit a 30-second advertising commercial that helps us sell more new Hyundai cars and SUVs. Just write a 30-second advertising script and you're off to the races! We'll produce and finance the commercial and it will play live across the area on various local television stations. This Van Hyundai advertising contest is a great way for you to win up to $2,500 to put towards your college education.
The deadline for submission is Friday, March 27, 2015 at 4:00 p.m., but stay tuned as we'll reveal the winners right here and post the winning commercial. Talk to your local ISD Education Foundation or school principal for information on how to submit your commercial. Let the Van Hyundai Scholarship Contest begin!