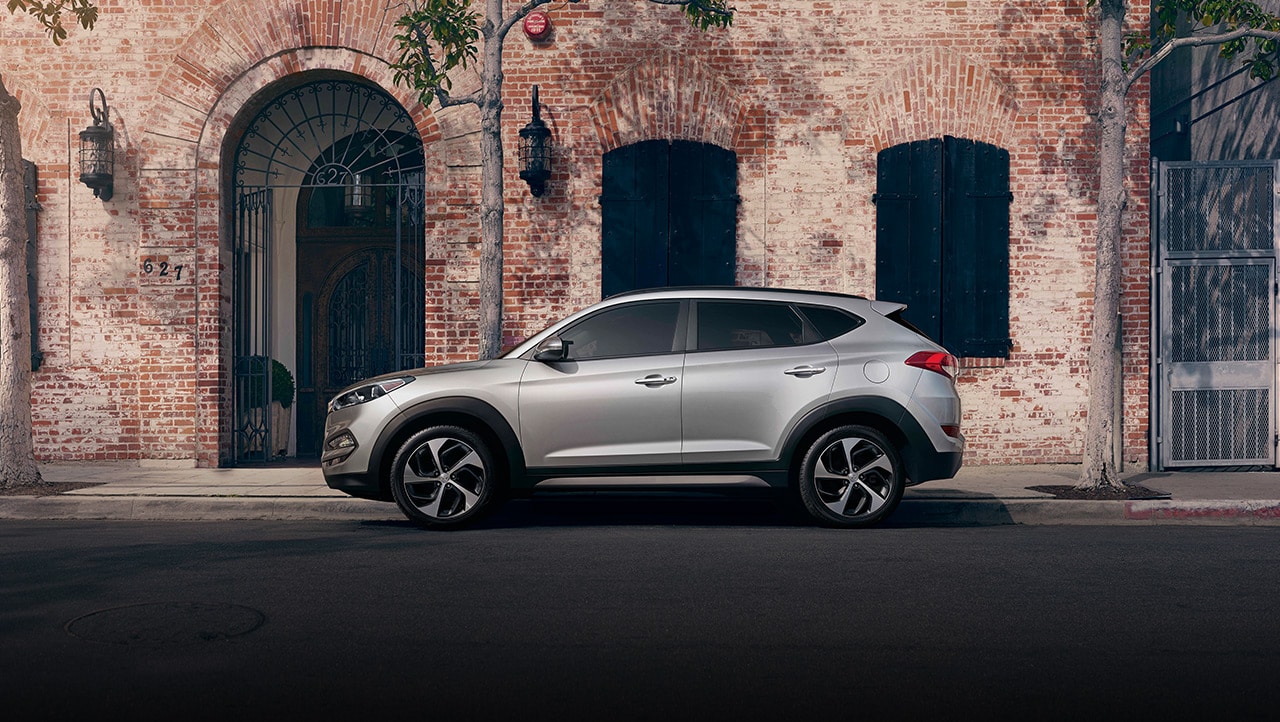 The Hyundai Tucson is all-new for the 2016 model year and we have all the changes, updates and modifications on the popular SUV.
Among the many updates on the Tucson, shoppers looking for their next family SUV in Carrollton will find a more rugged exterior, updated safety features, a roomier cabin and more luxury features. Looking first at the car's exterior, the Tucson gets a more prominent hexagonal grille, a curved and creased profile, LED headlights and a higher hood line. Power-wise, the car will get a choice of a 2.0-liter four-cylinder engine or a 2.4-liter four, with each engine paired with a six-speed automatic transmission.
Inside, the car's cabin is much roomier, thanks to the SUV's 3-inch increase in length and 1-inch increase in width. Drivers can expect more high-end features, such as soft-touch materials, improved ergonomics and a host of luxury options, including a hands-free liftgate, parking assist and heated front seats. Improved safety features are also a big plus for the incoming family SUV. Drivers will find that the Tucson now boasts, semi-automatic emergency braking, blind-spot monitoring, rear cross-traffic alert and lane keeping assist.
The all-new 2016 Hyundai Tucson will arrive in Carrollton this fall. For more information about the refreshed SUV, stop by Van Hyundai today and speak with one of our expert sales associates.