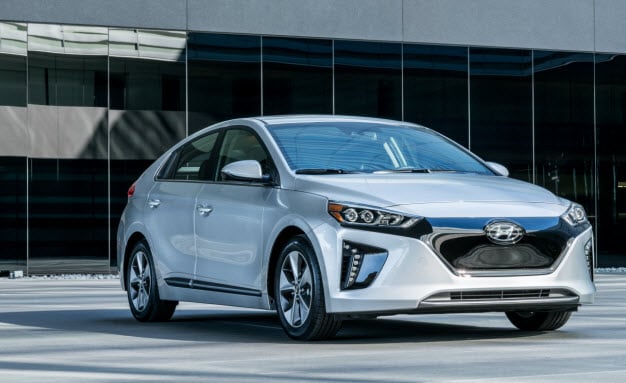 The brand-new Hyundai Ioniq Electric has yet to hit the market, but it's already being praised for its incredible efficiency. The American Council for an Energy-Efficient Economy recently named the electric car to its "Greenest Vehicles of 2017" list for being one of the most environmentally-friendly models in its segment.
"The Ioniq represents an important milestone in Hyundai's global sustainability strategy as it meets the needs of a large and growing group of drivers who require a highly efficient, low-emissions vehicle for daily use", said Mike O'Brien, vice president, corporate and product planning, Hyundai Motor America. "We are proud to have made such a prominent list in the competitive green vehicle segment."
The Ioniq Electric was one of 12 cars to make the ACEEE's compilation. It earned an overall Green Score of 64, which was determined based on a life-cycle analysis that factored in emissions from driving, manufacturing and recycling.
Complete with an 88-kW electric motor that churns out 118 horsepower, the Ioniq Electric offers a 124-mile driving range. According to Hyundai, it also has the "highest efficiency rating of any electric vehicle sold in the U.S. market."
When it arrives in Carrollton later this year, check out the new model at Van Hyundai.