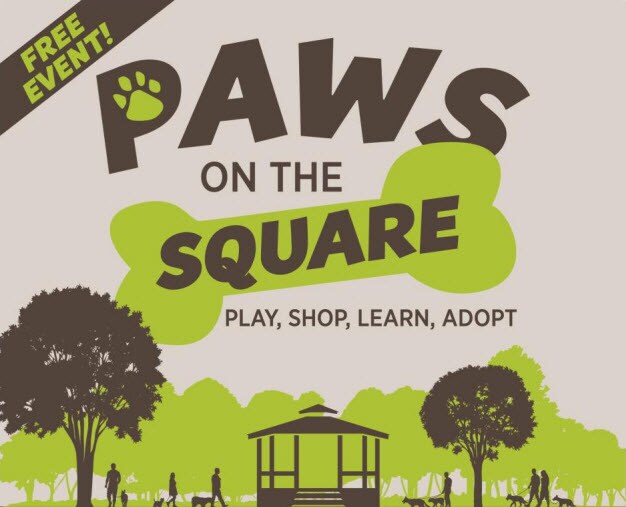 The city of Carrollton is holding Paws on the Square, a special dog-friendly event, on Saturday, April 8, 2017. Taking place right in the heart of Downtown Carrollton, this FREE outing will offer a variety of fun activities for you and your four-legged companion to take part in.
From 11 a.m. – 3 p.m. on Saturday, local pet parents will have the chance to spend some quality time with their canine at Paws on the Square. There will be plenty of opportunities to play with your dog, shop for pet products and learn about the ins and outs on pet ownership. Operation Kindness will also be onsite offering pet adoptions to those who are interested in taking home a furry friend.
Other festival highlights include free dog massages, a caricature artist, an onsite animal communicator and a pet photo booth! Low cost vaccinations will also be available from 11 a.m. – 1 p.m., so if your dog has yet to receive vaccinations, be sure to stop by.
P.S. All dogs attending Paws on the Square must have current rabies vaccination, ID tags and be on a leash at all times. Pets must also be accompanied by an adult age 18 or older.
EVENT DETAILS
Date: Saturday, April 8, 2017
Location: Downtown Carrollton
Time: 11 a.m. – 3 p.m.
Price: Free