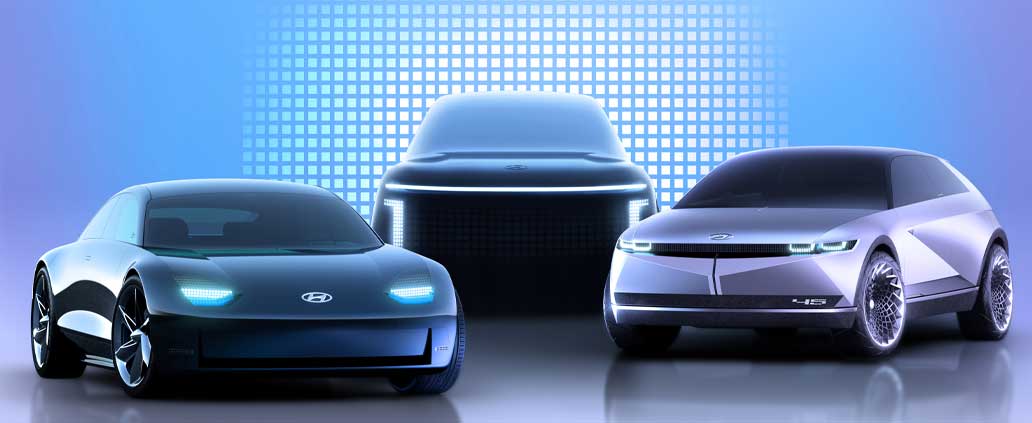 Hyundai has recently announced a reboot in the IONIQ as a brand dedicated to electric vehicles, embodying the company's vision in smart mobility. Hyundai Motors is devoted to delivering super-fast charging and ample interior designs with three EV brands to hit the market in the next four years. The models will include IONIQ 5, 6, and 7. The IONIQ 6 will come built on the sedan concept, while IONIQ 5 and 7 are built as SUVs.
The new models will come built on the new electric platform, where the architecture will feature an 800-volts system. The charging rate will deliver up to 350 kW, and the layout will offer ample space to house internal combustion engines. As the company indicates, the model will come with a simplified user interface to give the occupants a composed ride.
The new IONIQ series will exist on Hyundai's electrical global modular (E-GMP). That concludes that they will feature a fast-charging system and an extraordinary driving range. Going by what other manufacturers offer on EVs, the E-GMP option will allow Hyundai engineers to modify the interior. Among the incredible factors we expect are extremely adjustable seats and wireless connectivity. Other new features include drawer-like glove boxes, among many others.
In its official announcement, Hyundai mentioned that the IONIQ brand would register a new chapter at the beginning of 2021. It has issued hints on what to expect in the technology. If you'd like to learn more or stay updated on the Hyundai IONIQ brand, contact our Hyundai dealership for more information.