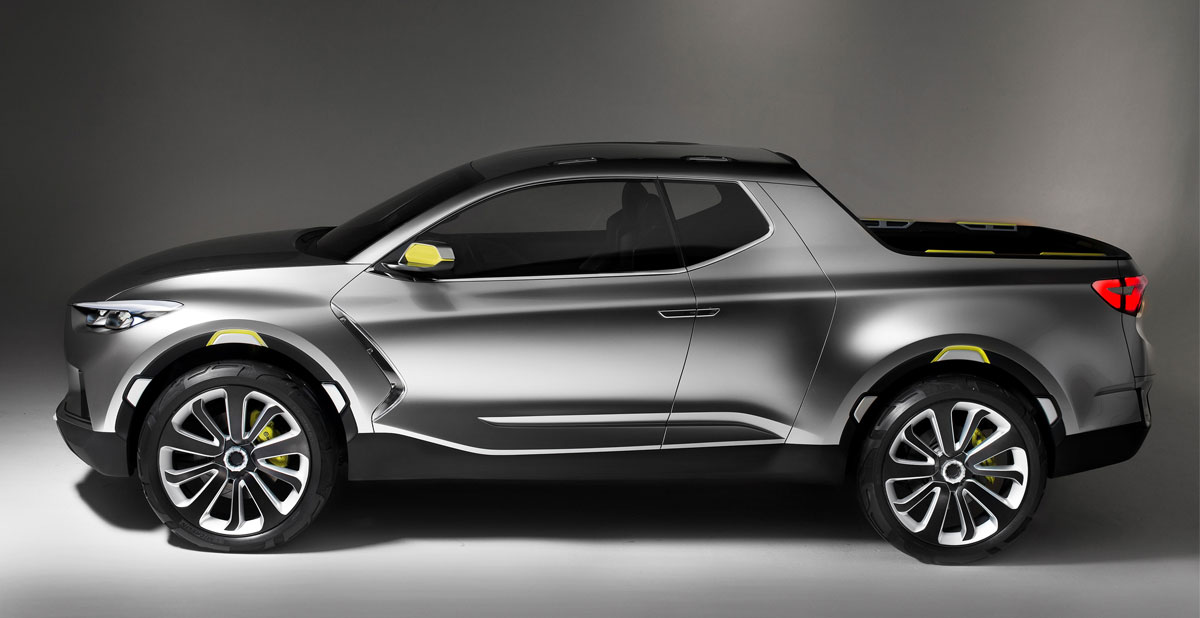 Will Hyundai Ever Make a Pickup Truck?
Here at Van Hyundai many of our customers want to know if Hyundai will ever make a pickup truck. If you are one of those who has been longing for the legendary Hyundai quality in a pickup truck you might want to sit down. What you have been wanting is right around the corner, and it looks pretty amazing.
Get Ready for the Hyundai Santa Cruz
Yes, the rumors are true. Hyundai is preparing to introduce an American-made pickup truck called the Santa Cruz. It will be manufactured at the Hyundai factory in Alabama. Production on the Santa Cruz is expected to begin in 2021.
There has long been speculation about whether Hyundai would take the step of designing its own pickup. The manufacturer is known for high-quality cars, and the company has built a strong reputation for itself on the backs of Hyundai models like the Elantra, Accent, and Tucson. Why tamper with a successful formula?
Hyundai seems to think that it has something to offer to the pick up truck market. There is little doubt the company gained a few points by insisting on American production for the Santa Cruz.
What We Know About the Hyundai Santa Cruz
Not many details have been released about the Hyundai Santa Cruz. Indications are that the truck will be based on the design of an updated Tucson. There is the potential that the truck will boast some nice technology given the Hyundai reputation for innovation.
The truck could have some commonalities with the Santa Fe. It is likely that the truck will offer more power than Hyundai's crossover SUV. It will probably come standard with front-wheel drive, while other trims could offer all-wheel drive.
Beyond that the company has given very few hints at what the Santa Cruz could offer. Everyone will be guessing until the truck makes its appearance sometime in 2021.
We would like to invite you down to our dealership where you can test drive any of the Hyundai models in our inventory. We can also share the latest information we have about the Santa Cruz.