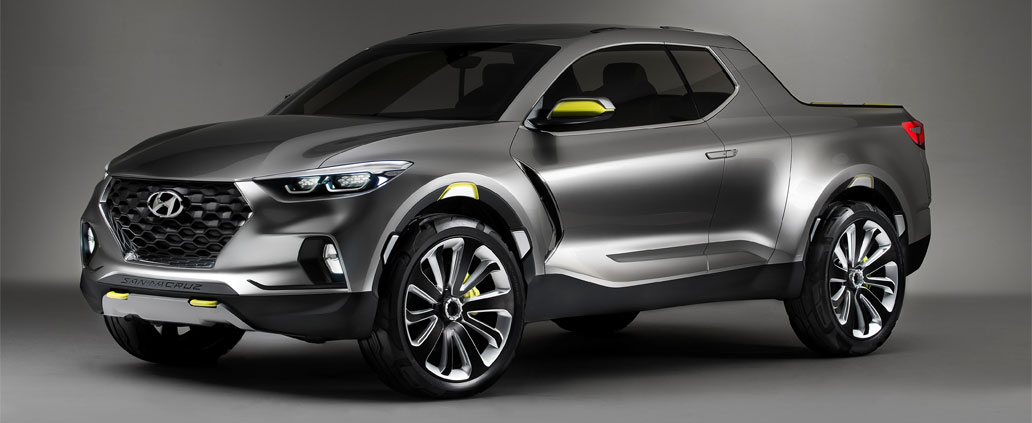 At the 2015 Detroit Auto Show, Hyundai unveiled the Santa Cruz pickup truck concept. The design of this unique truck results from Hyundai listening to customers and to what type of truck they found most appealing. Hyundai is manufacturing the Santa Cruz for the 2021 model year. This is the first Hyundai model that features a cargo bed as part of its design. The Santa Cruz looks impressive, and the extended-cab configuration is innovative.
What's New for 2021?
It's still very early, so there may be some changes, but the information available is enough to get excited about what Hyundai has in store for us. We expect that Santa Cruz will come with an entry-level model with the least powerful engine and front-wheel drive.
Performance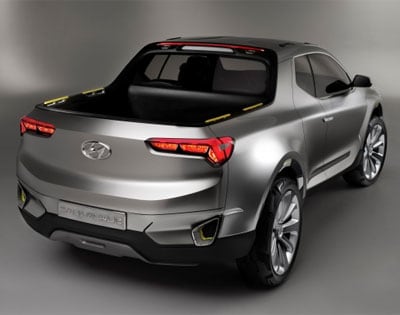 It's expected that the Hyundai Santa Cruz will share a platform and parts with the Santa Fe crossover. If engines are shared between the two vehicles, the Santa Cruz will get the 2.4-liter four-cylinder and the 2.0-liter turbocharged, four-cylinder. Although both engines are rated a respective 185- and 235-horsepower, it's expected that the Santa Cruz will get the higher-powered versions of these engines for the necessary towing power needed.
Interior Features
An extendable cab body style is part of the Hyundai Santa Cruz concept car, and there is talk of reverse-opening doors on some of the trim levels. The unique bed style pulls out like a drawer, so you'll achieve some pretty impressive cargo space. A traditional crew cab with forward-hinged doors may also be part of the lineup.
If you're looking for more information on the upcoming release of the 2021 Hyundai Santa Cruz, visit Van Hyundai. You can also give us a call, and we'll keep you posted on the tentative release date.